As a species, we have been mining the earth for tens of thousands of years. Techniques have come a long way since the Romans first began digging for tin using iron chisels and hammers—now we have all sorts of machinery to make the excavation and extraction of minerals safer and more accurate. As mining companies begin to fully embrace the ethos of Industry 4.0, the new and innovative technology is making positive impacts on this ancient trade.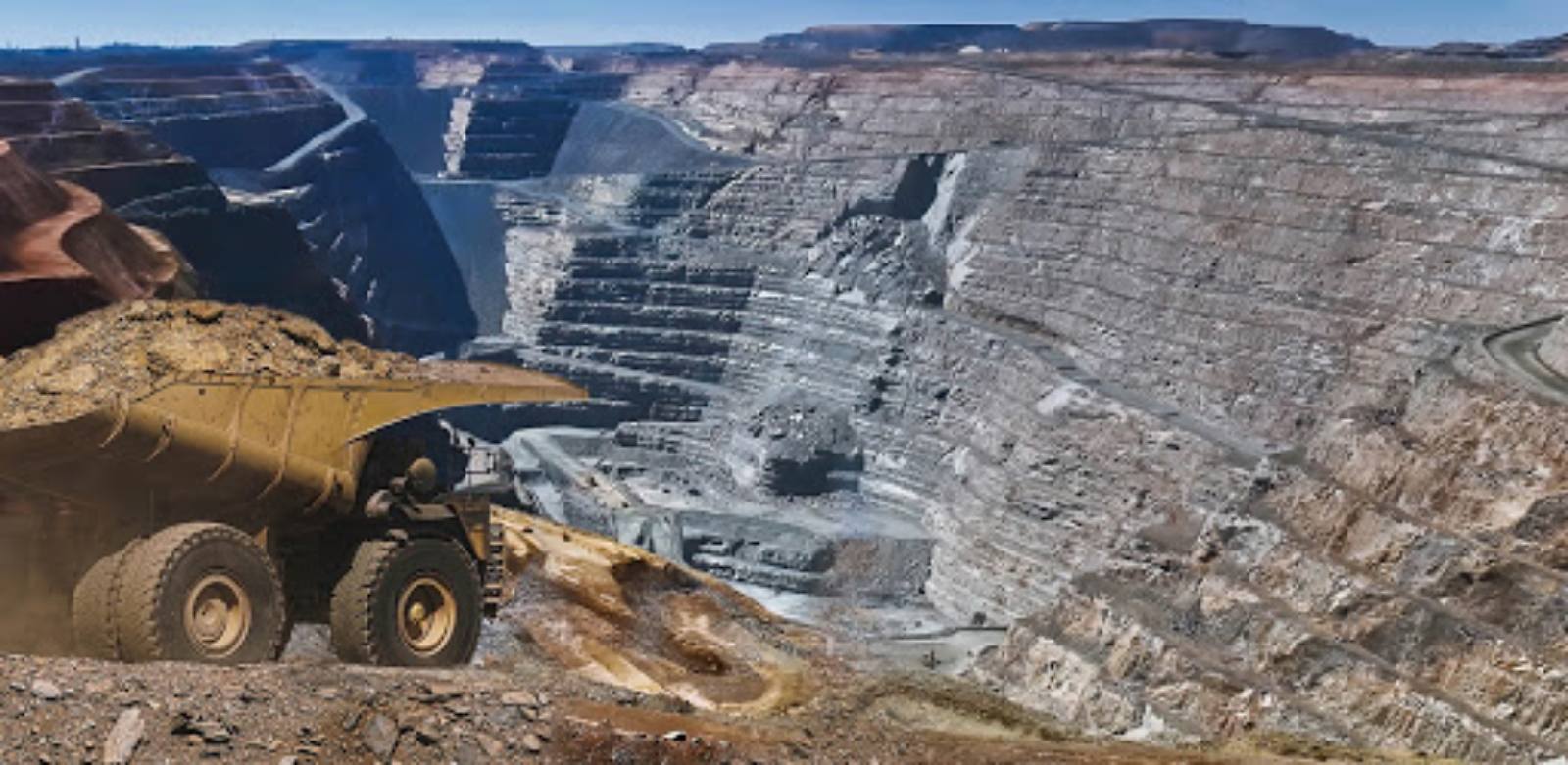 The Fourth Industrial Revolution, or Industry 4.0, is characterized by a demand for and a drive toward interconnectivity using digital assistance, which is reflected in the growth of cyber-physical systems like the Internet of Things (IoT).
IoT can be understood as a network of physical objects, like scanners, sensors, machinery, etc., which once connected, all interact, exchange information, and act in conjunction with one another to give you a complete overview of your project.
Applications of IoT in the mining industry include:
Automated Drones. These unmanned aerial vehicles (UAVs) are no longer considered just a toy or hobby. Mining companies around the world are using automated commercial drones for mapping and surveying their open pit mine sites for highwall analysis, stockpile measurement, tailings storage facility monitoring and more.
When used in combination with RTK technology, high accuracy data (within less than 5 cm in x, y and z axes) can be captured without the use of ground control points (GCP's), saving time and money while also reducing the risk of harm to surveyors in hazardous areas.
Skycatch's integrated mining solution captures the data and automates high accuracy processing in local or known coordinates on an edge device, an on-prem solution or in the cloud for viewing and further measurement and analysis. One Skycatch customer saved over $6M in surveying costs in one year at 8 sites and projects to save more than $35M over the next 3 years.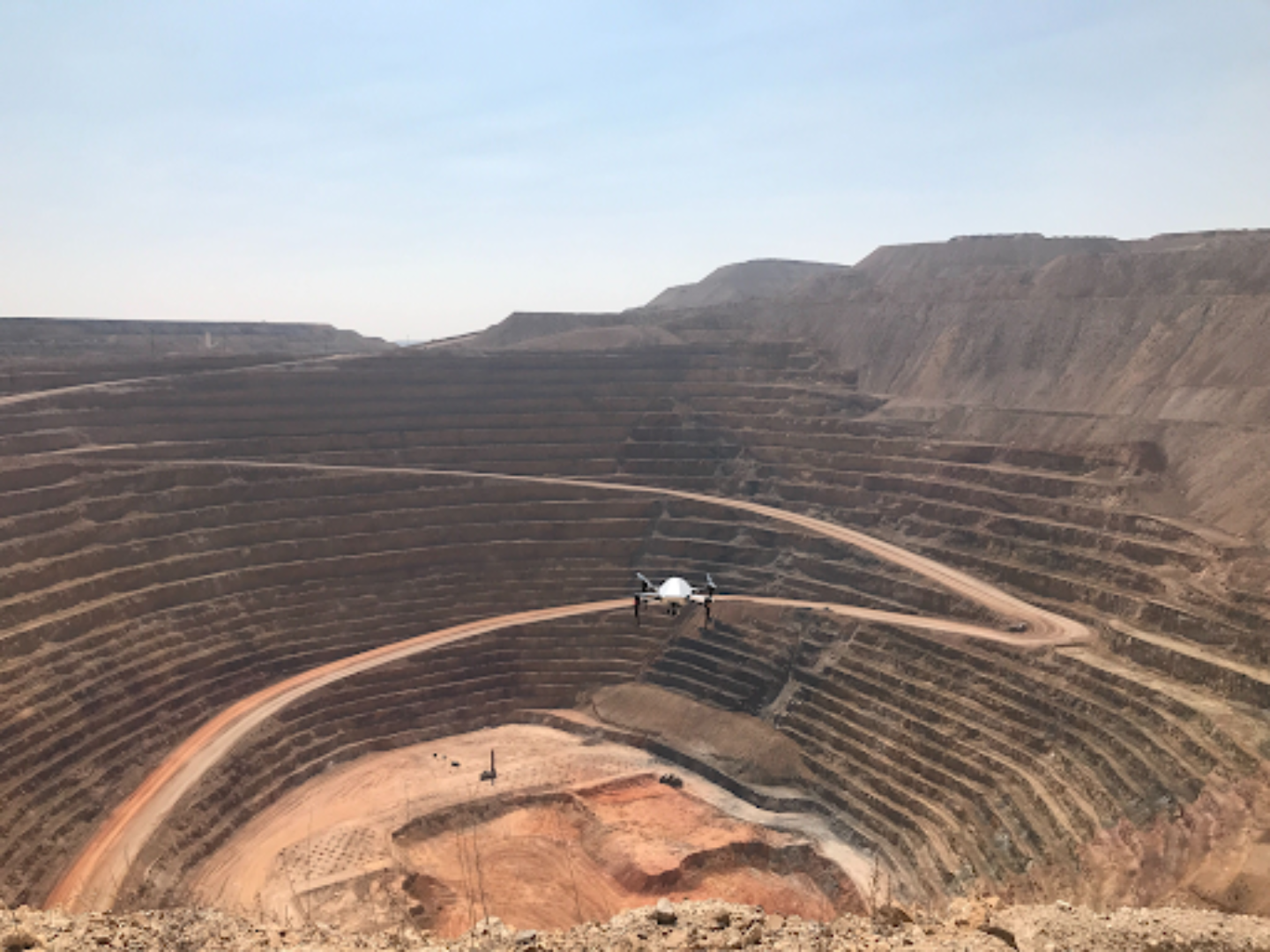 Analytics and Artificial Intelligence. New and very exciting studies suggest that AI is and will continue to be rolled out to help in many areas of the mining process, including tailings dam monitoring. An AI system capable of receiving and reading terrain data from multiple sources, including the highest accuracy drone data, could improve the identification of bulges or shifts in the dam over time to mitigate problems before they become disastrous. Stay tuned for more on this in future blog posts and a white paper from Skycatch. Or reach out to us here, if you would like to learn more now.
Digital Twinning. Digital twinning is the construction of a digital model of the physical site using the geological and engineering data you have collected from it through drone capture and other. Placing sensors on the land and enabling communication between those sensors and remote computers will allow you to run predictive simulations using real time data and anticipate and solve any problems before they arise for real.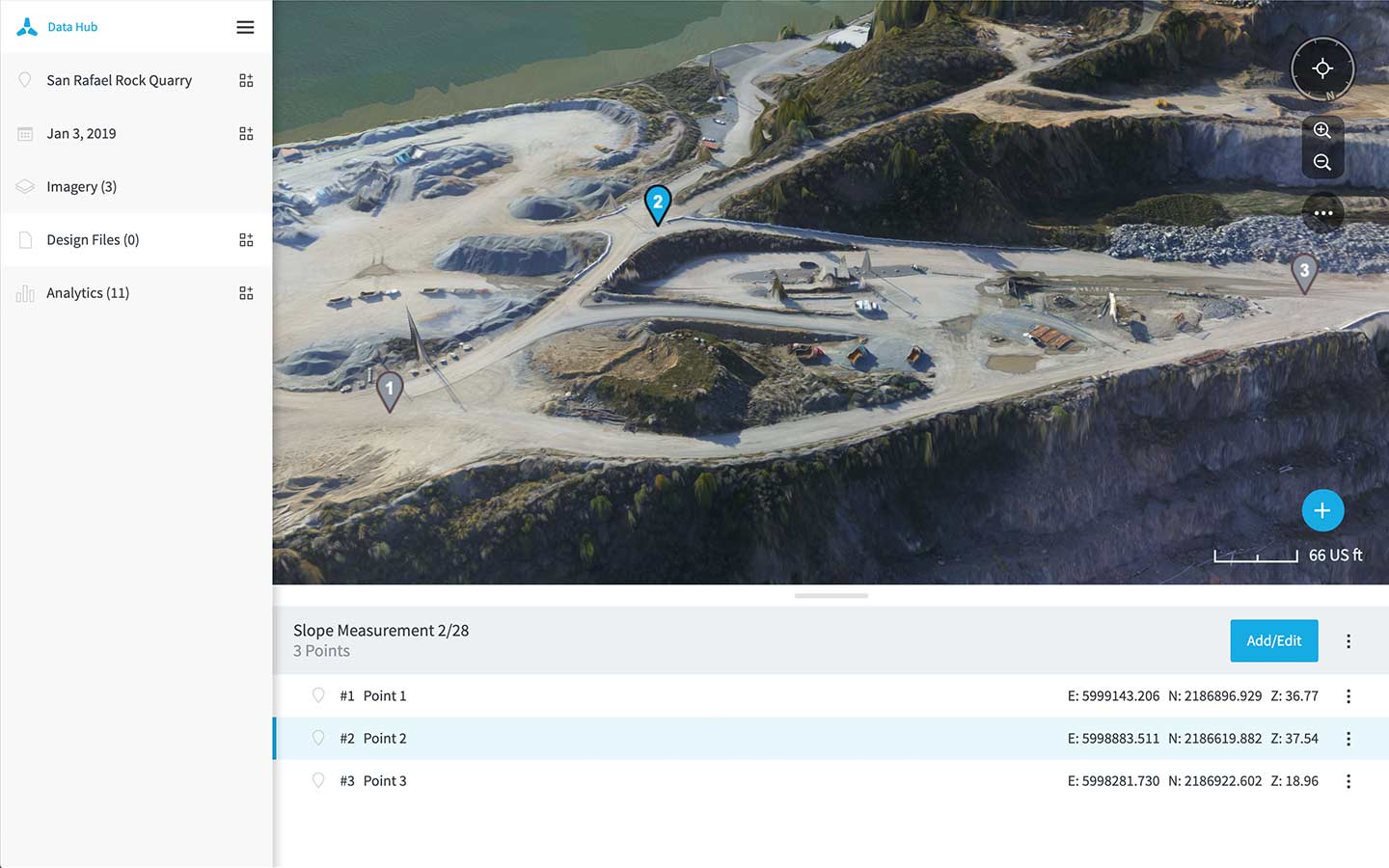 Solutions like these have been implemented in mines all around the world. In summary, the practical impact of these technologies are:
It can generate significantly greater output using the same human workforce, which improves efficiency and cuts costs.

It makes sites safer for personnel by lessening the risk of bodily harm or death.

It is predictive, rather than preventative, meaning you are able to anticipate problems and delays that might be caused, for example, by changes to the environment and test possible solutions prior to implementation.
If you want to learn more about Skycatch's automated drone mapping and high precision processing software and cloud-based analytics tools, please
fill out this form
, and one of our specialists will get in touch with further information.