Thank you to everyone that attended our Precision RTK 101 webinar with our co-presenters DJI! It has never been easier to incorporate centimeter-level precision into your workflows, and we are always excited to share how high-quality drone intelligence can help users measure and manage their worksites more effectively.
If you missed the webinar, fear not! You can access the full recording below for your convenience.
Some Key Takeaways
The industry is changing: commercial photography and video production is still the biggest slice of the drone industry. But precision applications, if you combine Surveying and Mapping plus Construction and Building Design, are nearly as large (17%).
When precision data is adopted and becomes more widespread, the value of the data collected becomes more quantifiable and measurable - therefore easier to measure and prove ROI.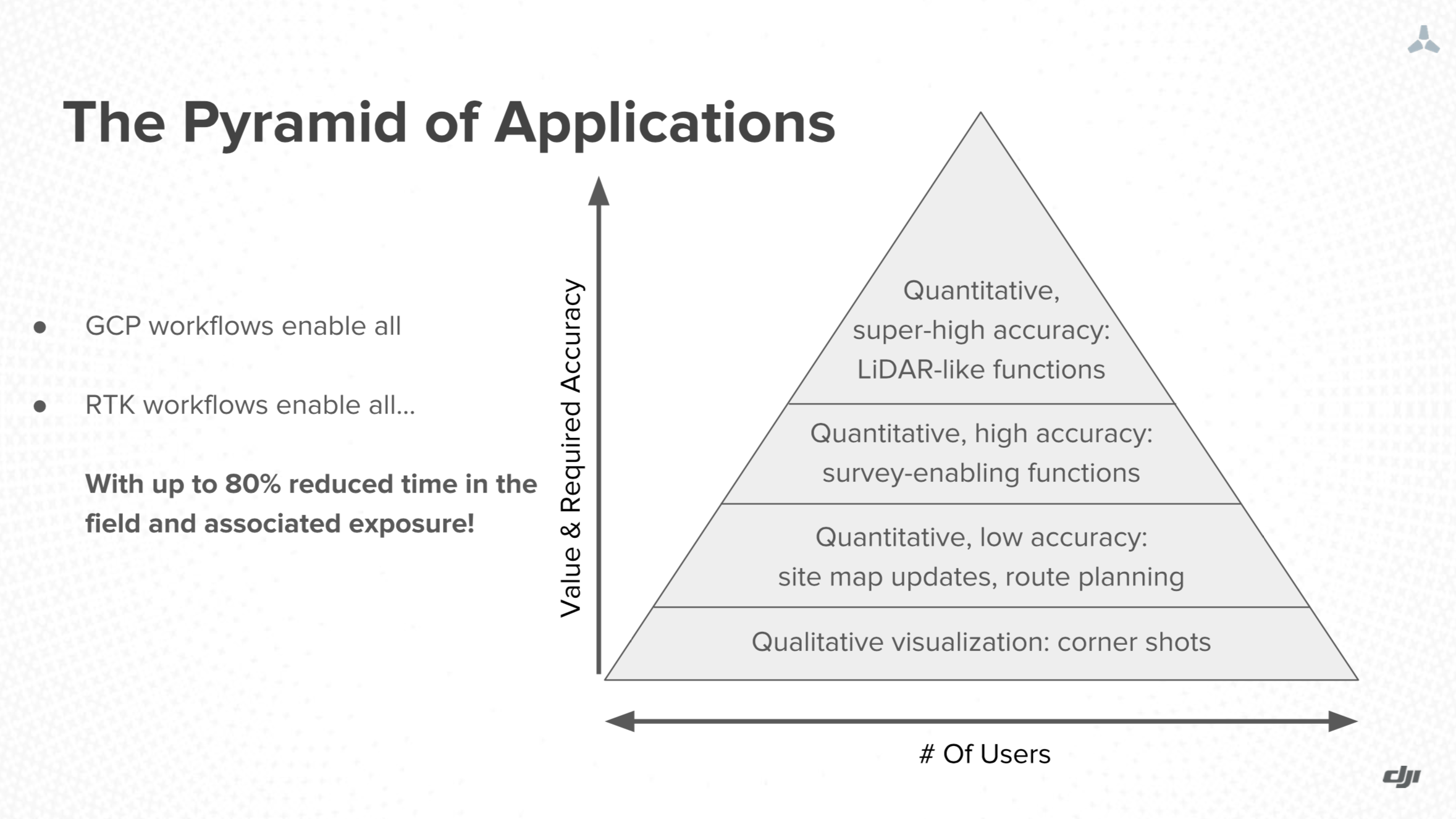 As the industry and technology matures, the accuracy and applications of industrial precision drone solutions will increase, becoming a better source for artificial intelligence and machine learning methods.
Hungry for more? Register for our upcoming Mining and Construction focused webinars next month!
For more information on the Edge1, Skycatch's GCP-free solution with the industry's fastest time to data, visit us at www.skycatch.com or email marketing@skycatch.com for any questions you may have.