Skycatch has recently been featured in the "Autonomous Machines" section of the well respected and followed NVIDIA blog.
Blog writer Scott Martin relays the stealth founding of our company and how we are growing to be a leading force for digital innovation in the mining industry.
Be sure to check it out here.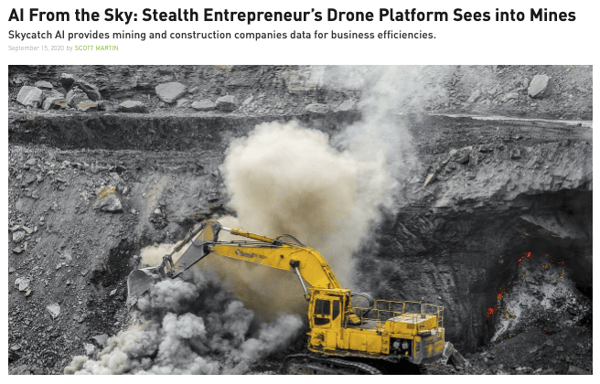 We think you'll enjoy it!