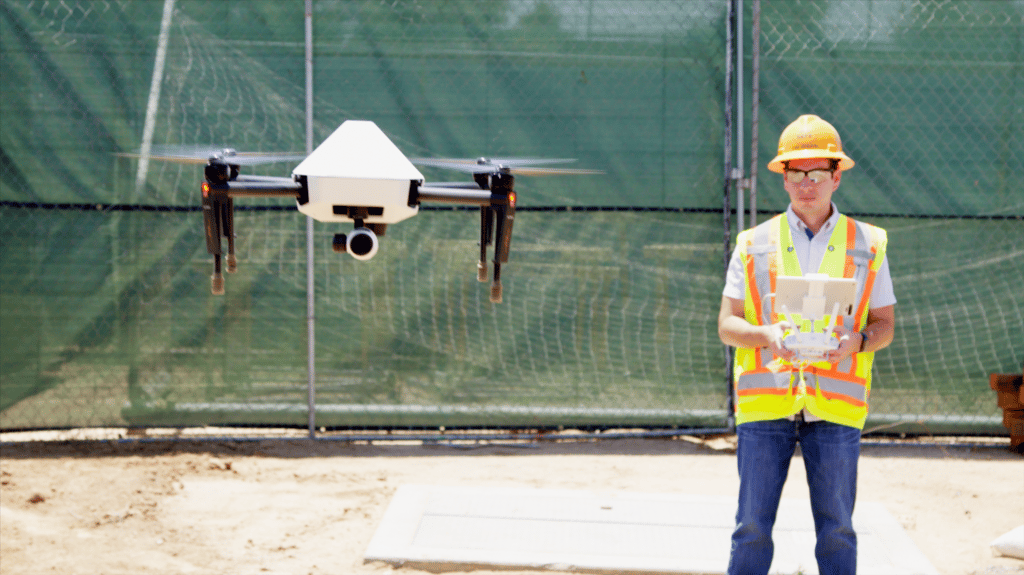 At the second annual AirWorks, DJI's enterprise drone expo, it rang loud and clear that the worldwide drone ecosystem had matured. DJI cemented their dominance as the market leader, unveiling new drones and new technology that shows that drones are not only for consumers, but powerful tools for the enterprise. A revamped SDK and a brand new fleet management system FlightHub were just some of the exciting announcements throughout the week.
This year as Diamond Sponsors, Skycatch announced new products and hosted a series of presentations throughout the expo focusing on our enterprise solutions. We'll go over the highlights of each presentation, as well as provide links to the videos so you can watch them yourself!
The Skycatch Keynote
On the first day of AirWorks, Skycatch CEO Christian Sanz struck a tone of collaboration and unity as an industry in the early stages of its development. "Each company here today is bringing something unique to the table. " said Christian. "The biggest competition we all have is not each other - it's the rate of adoption. DJI has brought us together because we all need to push the industry forward. With this combined effort, everyone will prosper."
Infrastructure Keynote
The American Society of Civil Engineers rates the United States infrastructure as a D+. In our Infrastructure Keynote, Director of Product Patrick Stuart detailed the many ways drones can turn our grade from a D+ to an A+.
Vertical Mapping And Inspection
Without question, the drone industry has perfected automated horizontal mapping - almost every drone company has an app that does it. But demand is increasing for an easy, automated way to perform vertical inspection. Sides of buildings, wind turbines, and cell towers are a few of the use cases in which vertical inspection would deliver huge value for enterprise companies.
Richard Lopez of Hensel Phelps shared his insights into the current solutions and use cases his company is addressing with drones, and our Patrick Stuart shares what Skycatch is doing to develop automated vertical inspection.
AI-Based Energy Site Management
Drones currently provide greater efficiencies by enabling humans to make better decisions. But as the amount of data that drones capture runs into the petabytes, humans won't be able to process and analyze that data without some help. Here's a dive into how artificial intelligence will be able to interpret the real world and make decisions on their own.
Mapping On The Edge
As construction sites become more reliant on drone data, the needs and demands these sites will go up. In anticipation of this thirst for drone data, Skycatch has developed the first-ever RTK base station, remote processor, and edge computing device called Edge1. In this talk, we discussed some advanced customer use cases and other exciting applications of this brand new technology.
We couldn't be more excited about the event next year!
What was your experience at AirWorks? We'd love to hear about it! Let us know in the comments below, hit us up on Twitter or Facebook, or email us at support@skycatch.com. Thanks for reading, and stay tuned for more!
Want to learn more about the High Precision Package? Check out our website and start your start your Skycatch 30 day free trial today!