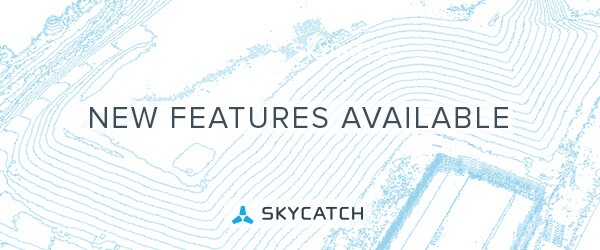 Skycatch would like to welcome you to our new download menu with brand new data export features, including contour exports, now available! The new interface is not only is it easier to use, but it's also been made more informative. This update includes all of these added features:
Download All File Types Available For Your Plan
Export Contours Of Your Data In DXF Format
Local Coordinate System Support
When finished processing, your files are translated by default into your project's local coordinate system automatically. This makes it even easier to bring your data into your workflow, eliminating the need to re-align the data. Your point clouds will simply snap into place, aligning perfectly with your models!
And More!
In addition, we've also added a few handy new features as well:
Your coordinate system is displayed at the top of the menu for easy reference
Direct link to Box for easy sharing and access to all your files
Sign in or sign up to check it out, and send us a email at support@skycatch.com - we'd love to hear what you think!