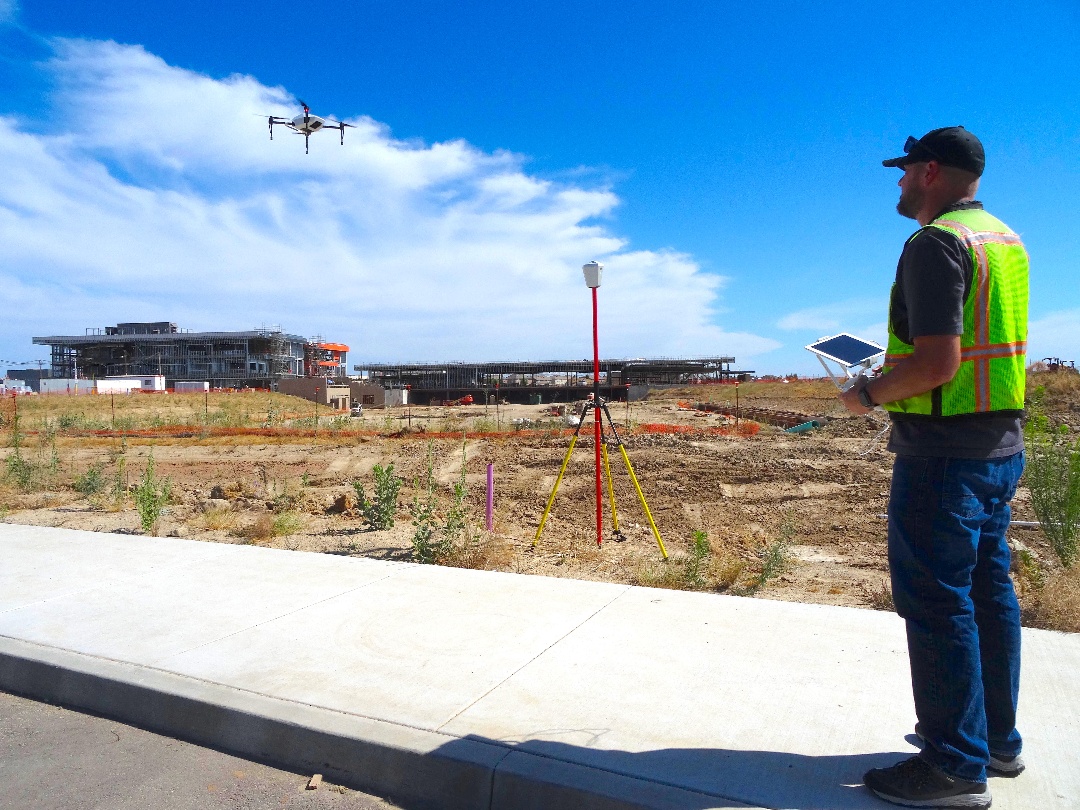 Skycatch and DroneHive have partnered to deliver the reliability and accuracy of Skycatch's High Precision Package, now available to DroneHive's extensive network of customers throughout North America.
DroneHive offers UAV services and support to clients that include many Fortune 500 companies and Top ENR 400 Contractors, delivering quality mapping with speed and precision. In the past 2 years, DroneHive has completed over 13,500 sUAS flights with zero reportable incidents to the FAA and has recently celebrated welcoming their 850th pilot.
By outsourcing a UAV program to DroneHive, this gives customers the reliability of experienced pilots, with extensive insurance for additional peace of mind without the commitment or overhead of an in-house UAV team.
"Having DroneHive as part of our enterprise offering adds a lot of value and flexibility for our enterprise customers. We've been very impressed by DroneHive's level of professionalism, execution and how well they understand the needs of enterprise customers across all industries," says Jim Mongillo, Head of Sales and Customer Success at Skycatch.
For Skycatch's mining and construction customers, benefits of drone data are clear: improved communication, enhanced safety, scheduling, and return on investment are just a handful of the benefits gained from employing an industrial drone solution. However, getting an internal drone program started can take time, or in some cases, resources that are simply not available. Whether a company is ramping up its drone program for the first time, or have decided to completely outsource their UAV mapping needs, DroneHive provides the benefits of an in-house UAV program, without the commitment.
Two of the biggest hurdles to integrating a full-time UAV program today are insurance coverage and training up employees. Companies establishing internal drone programs need to undergo extensive safety reviews and adopt common operating procedures while internal pilots study for their Part 107 licenses and learn to fly. By hiring an experienced, licensed, and independently insured pilot from DroneHive, data collection can start faster, unlocking the benefits of precision drone data while internal drone programs ramp up.
Expanding DroneHive's drone service offering to include the Skycatch High Precision Package means that customers can begin to expect consistent, sub 5cm data, delivered as quickly as one hour. That's thanks to the industry-first Edge1, a GNSS base station and in-field processing unit, which comes standard with the High Precision Package.
"We're very excited to begin using the High Precision Package at more client sites. The fast data delivery and high level of accuracy are what our clients love. The Skycatch solution delivers high-quality data and streamlines data capture at customer sites. Our pilots catch on to the workflow easily and quickly, allowing for scale. It's a game-changer for many applications," says Paul Huish, DroneHive Founder, and CEO.
Ready to start using drone data? Sign up for a quote with DroneHive or Skycatch today!