San Francisco, California, September 14, 2020 — Skycatch today announced RAWview as their sales, training and after sales support partner for the Data Analytics Package (DAP) for Construction in the UK. RAWview is a UK-based integrator of commercial drone technology committed to delivering the best technical solutions and end user support for their customers to establish and scale their in-house drone capability.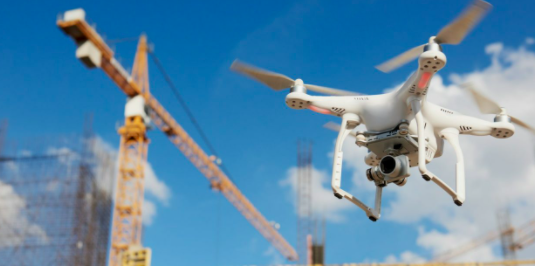 The Data Analytics Package (DAP) from Skycatch is trusted by the biggest developers, general contractors, and construction leaders around the world to oversee, better manage, and scale the use of drone data and analytics across thousands of projects. It provides them with the tools to upload, process, measure and analyze their 3D aerial site data.
"Ultimately, it's our goal to help our customers succeed and enjoy the full value of the Skycatch solutions. We look for local partners who understand the industry and the technology and put the customer first. That's exactly what we found with RAWview, and we are happy to have partnered with them to expand our footprint in the UK," said Peter Reardon, Account Executive at Skycatch.
Joe Waldron, RAWview's Product Integration Director, commented: "Our commitment to supply and integrate the best technical drone solutions into our customers' workflows means that we must always strive to work with the world's leading drone technology vendors, who share a common vision for product and service excellence, and who have specialism in their field – that's what led us to Skycatch."
We understand that UK construction, civil engineering and aggregates firms have specific requirements from their drone operations and often that is only possible with the right software solution. After a combination of extensive product training and in-house and customer testing of the Skycatch solution, we concluded that the functionality and usability of the Skycatch platform perfectly meets the demands of our existing and prospective customers operating in these key industry verticals."
From supplying innovative drone hardware & software products to coordinating the setup of new, multi-component in-house drone projects, RAWview's soup to nuts approach means they're well-placed to service a wide range of requirements; whether that's to update or expand an existing drone programme, or to deploy a brand new in-house drone capability. You can learn more about RAWview here. If you are in the UK, feel free to reach out to learn more.
Skycatch is the #1 aerial analytics platform catered to the enterprise client. Skycatch serves the construction and mining industries with white-glove service and support on over 10,000 job sites worldwide. For more information, visit www.skycatch.com