Skycatch is coming to InterDrone! This year we're teaming up with DJI and a few other partners to bring you the latest and greatest in drone and data technology, all in one megabooth and offering InterDrone-only special discounts!
Come see us at DJI's booth #501 on the exhibition floor to experience our High Precision Package and more:

Fly the Explore1 drone using the Flight1 app to see how easy it is to autonomously capture high precision data without GCPs
Demo real site data with Skycatch viewer and industry favorites like Autodesk BIM 360 and NavisWorks
See the latest construction and mining use cases to apply on your own jobsites
Come meet our team and learn the fastest and easiest way to get <5cm accurate drone data using the Explore1 high precision drone and Edge1 intelligent GPS base station. See how you can process your data right in the field without even having to upload to the cloud or use a dedicated base station.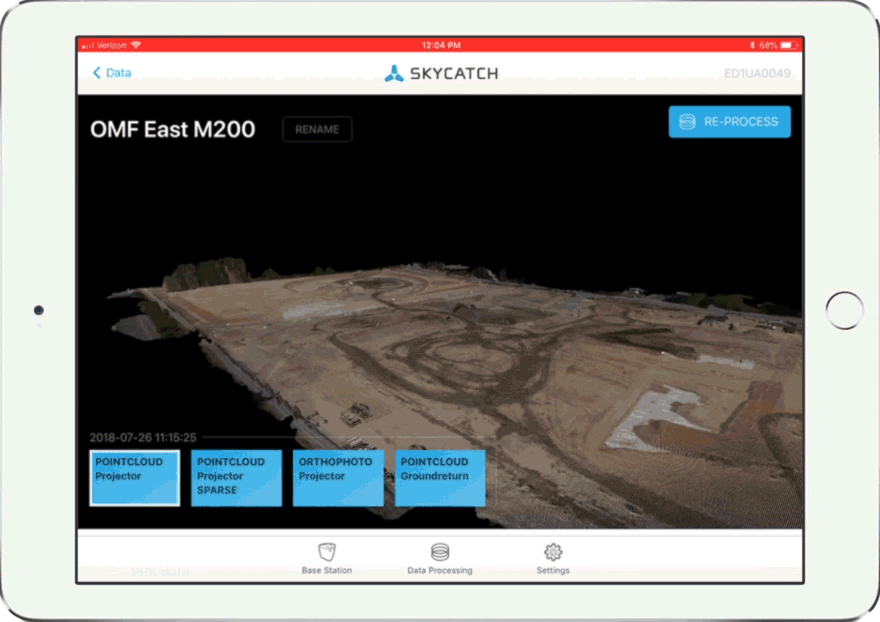 We'll also be speaking on two panels:
Drones in Surveying and Mapping - From unearthing the past by mapping archaeological sites to paving the future for building the next mega structure, drones are becoming increasingly important in surveying and mapping. This panel will dive into how drones are changing the way we see the world and cover the technology that's been revolutionizing it. Topics will include LiDar and 3D mapping, photogrammetry, point clouds, topographic surveys, building orthomosaics, cadastral and corridor surveying techniques, volumetric collection and calculations, and more.


Drones in Construction, Aggregates, & Mining - Drones and data analysis offer huge advantages in construction, aggregates and mining, including exploration, planning and operations. What tools are essential? Which technologies should you look out for? This panel features vendors targeting the construction and aggregates and mining markets with solutions that help with everything from stockpile analysis to creating maps and models for planning.

Set up a one-on-one with our team to discover the best drone data solution and workflows tailored to your project.