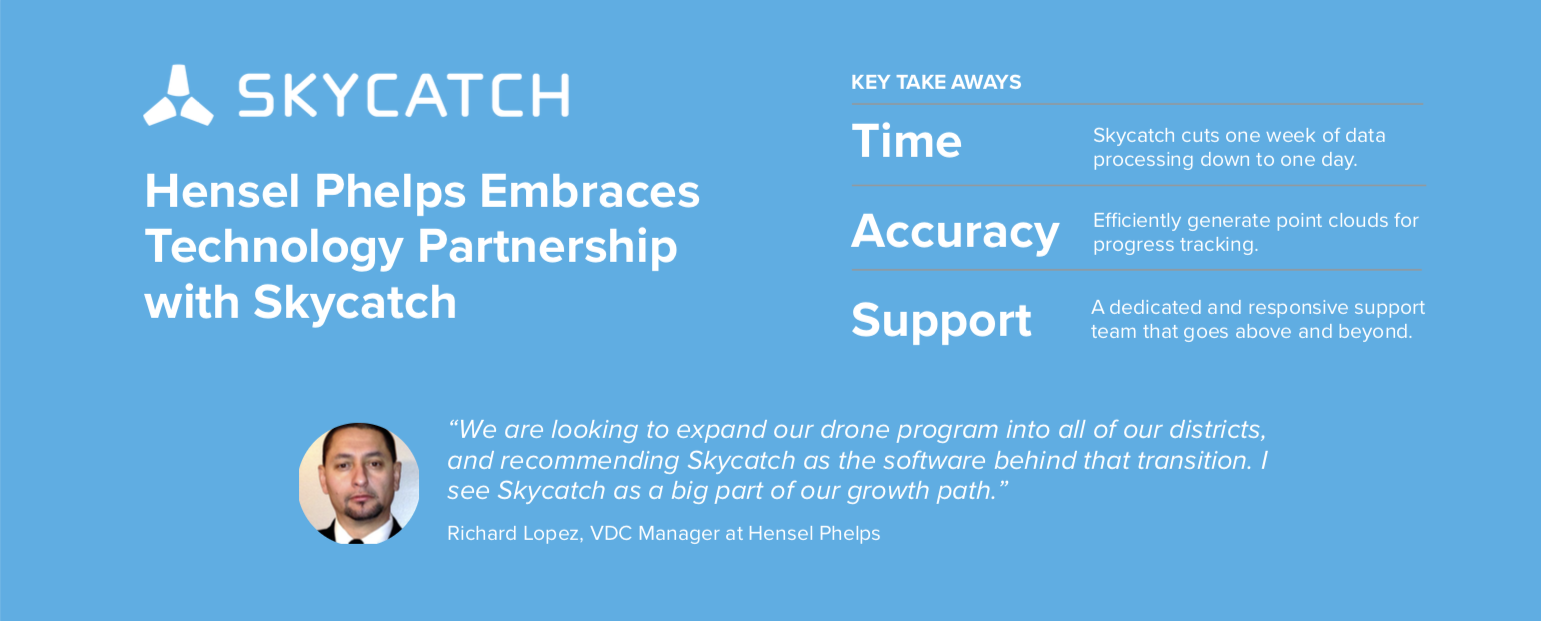 Hensel Phelps is a forward-looking company that embraces new technology. As a VDC Manager, Richard has embraced and spearheaded the adoption of drone technologies.
Richard faced three main challenges:

1. Generating accurate point clouds of construction sites for tracking site progress, without using traditional terrestrial scanners.
2. Identifying a solution that would improve team communication and distribute data in an efficient way.

3. Forming a partnership that would make the adoption of drone software quick and painless.
In the past, projects entailed creating 3D models and point clouds of sites, that were cost prohibitive and took weeks to process. During this time, team communication would be broken or delayed. To top it all off, previous experiences with drone software companies were less than stellar, leaving them with data that lacked accuracy and poor technical support.
To remedy this, Richard began looking for alternative solutions.