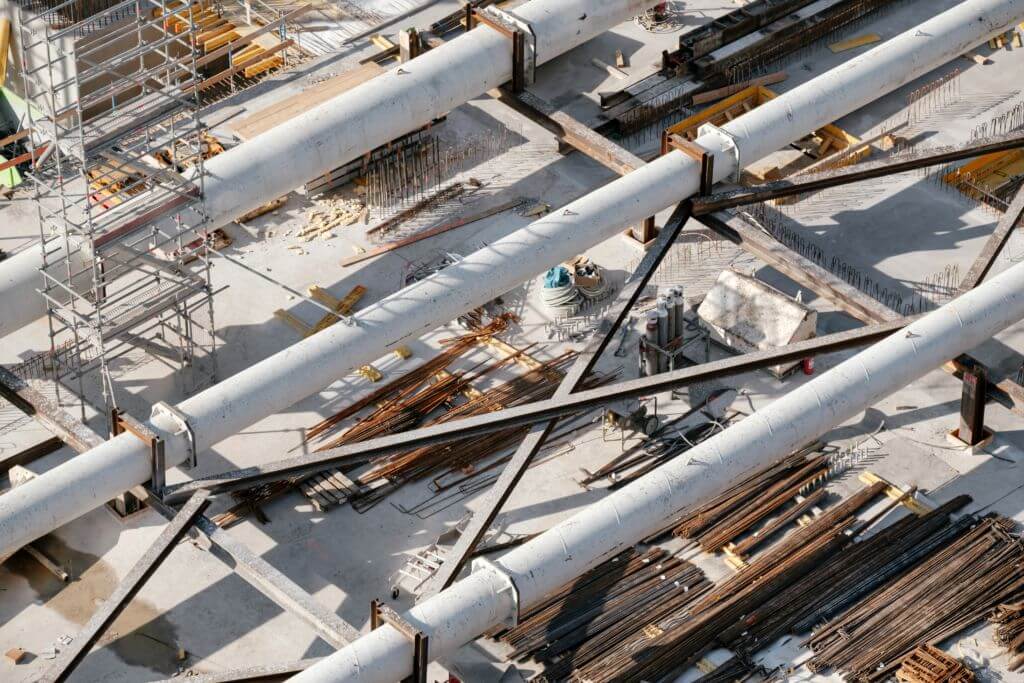 This is Part 3 of a three-part series. In the first installment, we covered everything you need to know to correctly prep for your flight for safe and accurate data collection. In Part 2, we went over best practices for mission execution. In this our final installment, you'll find out the best ways to download, verify, view, and deliver your data.
If you've read Part 1 and Part 2 of this series, then you've learned how to successfully prepare for and execute your data capturing mission. Now, it's time for all of your hard work to pay off. In Part 3, you'll learn the 4 steps you need to take to deliver your data.
Step 1: Download, Organize, And Backup Your Raw Photos And Other Files
You've worked hard to collect your data professionally and thoroughly, and now it's time to create and maintain a system for storing and backing up your raw photos and precision files. Skycatch stores all your data securely in the cloud, but as with all data, having an extra backup is important. Backing up and organizing your files locally means that you always have the data, in case you ever need to re-upload and reprocess your files.
It's highly recommended that you at least:
Purchase large volume hard drives and back them up using

Box

or any available backup service

Create a file directory structure organized by client, job site, date, and file type (or in a way that makes sense to you for easy access later)

Create a backup routine to follow so you are consistent and can easily hand off to someone else later, as you start to scale your operations

Download your data from your storage media before uploading, as uploading directly from the storage media can be a slow process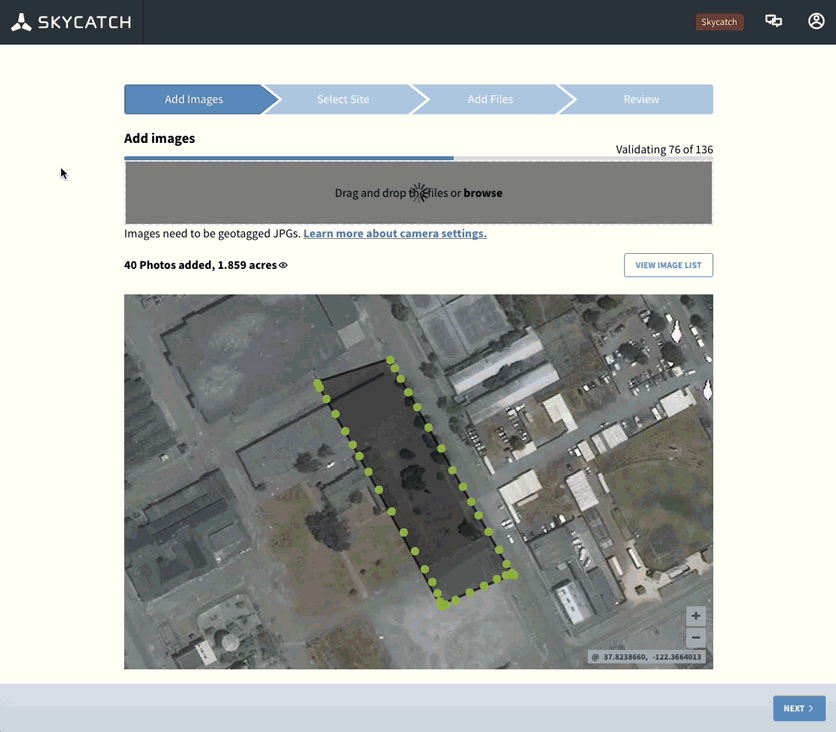 Step 2: Verify Your Data
Verifying the quality of your photos is nearly as important as collecting them. Underexposed or overexposed photos or gaps in your collection are some of the factors that could cause data inaccuracy or imperfect photogrammetry results. As suggested in Part 2, it's best to verify before you leave the capture site so you can re-fly if necessary.
Here's are some basic tips for verifying your photos:
Are the photos too dark, too bright, or blurry?

Skim through your photos and do quality checks. Are these problems consistent throughout the capture? If so, you'll want to re-fly the mission, or risk delivering a subpar product.

Are there gaps in the dataset, where the drone did not take photos?
The easiest way to verify this is by uploading photos into the Skycatch Uploader Tool, which we'll cover in the next step.
Step 3: Upload All Your Photos And Precision Files
This is where the magic happens. Most drone data processing systems have similar steps to upload your drone data and generally follow these steps:
Name your site and select date for your data capture

Upload your raw drone photos

Manually enter or upload site projection/localization file if provided

Upload your GCP and checkpoint files if needed

Upload other precision files if created (e.g. RTK files like those generated with the

Skycatch High Precision Package

)
Once you've completed the steps necessary to upload, be sure to review everything you upload before submitting. Uploading and processing incorrect localization data, or uploading the wrong GCP files, will cause your data to be inaccurate and cause a delay in turnaround. Once reviewed, submit!
If you're using Skycatch, you'll receive an email to confirm your dataset has been successfully uploaded, and another email when your dataset is processed and ready to go.
Step 4: Deliver Your Data

And now the moment you and your stakeholders have been waiting for! Getting the processed drone data to it's end users. If you've followed Part 1 and Part 2, you've already asked your stakeholders what kind of data they want, and how they'd like it delivered.
If you're using Skycatch, you have a variety of data types to access, analyze, and share:
View your 2D orthomosaic, 3D mesh, and point clouds in your web browser

Copy and paste share links or embed on a web page so anyone can view your map or 3D model without needing to login (your clients will love this)

Download the orthophoto, 3D mesh, point cloud, and contours, directly from the Skycatch viewer, or go to the Box link that stores them all

Use Skycatch's built-in suite of powerful analytics tools to add CAD overlays, take 2D and 3D measurements, add annotations, and more

Export your files to any specialized software you, your team, or your clients already use like Autodesk or ArcGIS

Success! You have now delivered highly accurate data. We hope that this series has given you the tools to plan for, properly execute, and deliver successful data capture missions.
What are your tips for capturing perfect data? We'd love to hear about it! Let us know in the comments below, hit us up on Twitter or Facebook, or email us at support@skycatch.com. Thanks for reading, and stay tuned for more!
Put this new knowledge to good use! Start your Skycatch 30 day free trial and start delivering great data today!
Written by William Pryor, Enterprise Applications Manager at Skycatch