Thanks to your valued feedback, we've done some work under the hood to improve stability and performance of the Dashboard to make your experience even better. You can count on us to do this on every single release.
We hope you'll love the new and improved user experience and awesome new features, including:
Automatic OBJ File Generation

New uploads to the Dashboard will now generate an OBJ file for download, in addition to existing LAS & Hi-Res TIFF files.

Imperial or Metric Units of Measure

International Dashboard users, rejoice! You can now convert your measurements to feet or meters to accommodate your customer's or client's needs.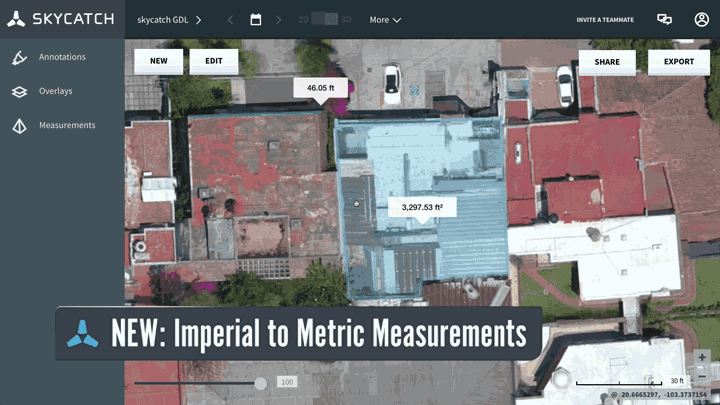 Let us know what you think!
Check out these new features by logging in or starting your free Dashboard trial with unlimited maps for 30 days.
Need help or have feedback? Start a conversation on the Skycatch Forum.